EVERYONE IS WELCOME!
Success Factor Modeling Certification
Presented by Robert Dilts and Judith DeLozier
With Special Guests: Frank Pucelik, Frank Bourke, Tim and Kris Hallbom, Michael Hall,
Suzi Smith, Gilles Roy, Talis Wong
Featuring NLP 40-Year Anniversary Celebration Events: August 16–24, 2015
Advice and inspiration from some of the
"New Entrepreneurs
." This is what
Success Factor Modeling™
is all about.
NLP University 2015 Summer Session
NLP Master Practitioner Certification
July 16–29: Residential Price $5,200
NLP Master Practitioner BRIDGE Certification
July 23–29: Residential Price $2,800
NLP Trainer and Consultancy Certification
July 16–31: Residential Price $5,850
Independent Studies / Professional Courtesy
Master Practitioner $4,275
Trainer and Consultancy $4,375
40-Year Anniversary Community Unity Celebration
Includes Success Factor Modeling Certification
August 16–24: Residential Price $3,100
All classes are open for enrollment. Contact Teresa Epstein at teresanlp@aol.com or (831) 336-3457 to reserve your place.
Spanish Speaking Students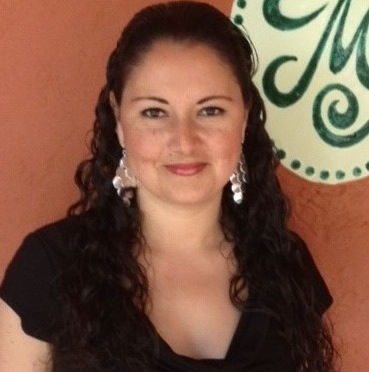 For Information in Spanish about any NLPU program please contact
Susana Dominguez
. Susana will provide assistance to Spanish speakers at the
NLP 40 Year Anniversary and SFM Certification
. Contact Susana to register with her group:
Susana Dominguez esusanadc7@yahoo.com.mx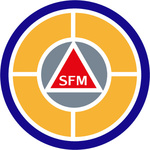 Dilts Strategy Group: Success Factor Modeling™ Certification
The focus of this
9-day workshop
is on applying
Success Factor Modeling™
to become an effective
"entrepreneur
." An entrepreneur, in this sense, means anyone who has an idea or project that he or she would like to see become a viable reality. The program emphasizes the importance of developing an
"entrepreneurial spirit
" and applying
Success Factor Modeling™
to identify some of the key patterns of inspiring and successful entrepreneurs. A core goal of this program to help participants become more confident, innovative, proactive and generative.
Participants will receive a copy of Robert's new book, Success Factor Modeling Volume I: Next Generation Entrepreneurship Live Your Dreams and Create a Better World through Your Business
.
Topics to be covered:
Levels of Success Factors

A New Generation of Entrepreneurs

Building Your Circle of Success

Becoming a Success

Creating the Future

"Making the Pie Bigger"

Rebounding from Adversity

Doing the Impossible

Making Something out of Nothing

Skills you will learn:
Basic Steps of Success Factor Modeling™

The Seven Strategies of Sustainable Success

Establishing a Road Map for a Successful Project or Venture

Developing the Optimal Entrepreneurial Mindset

Finding Your Passion and expressing it as a vision

Mapping the Path from Vision to Action

Practicing "Intervision" and Harnessing Collective Intelligence

Creating Collaboration Catalysts

Working with the SFM Circle of Success™

Making a "Second Position" Analysis of Stakeholders, Customers and Partners

"Imagineering" a Successful Path to Your Future

Certification for trainers, coaches and consultants.
Become a member of the "Generative Venture Community!"
FULL COURSE DESCRIPTION
To register ENROLL ONLINE or DOWNLOAD FORM

Success Factor Modeling™ is not directly based on NLP distinctions.


Dilts/NLPU Limited Copyright Authorization for Qualified NLP Trainers
Dilts/NLPU offers
limited copyright use
of Robert's
Practitioner and Master Practitioner
class manuals.
Success Factor Modeling™ Certification
qualifies NLP Trainers for Dilts/NLPU Limited Copyright Authorization if the
other requirements
are met. Qualified NLP Trainers are current and familiar with Robert's materials and standards.
Fees: 2-year limited copyright use agreement $1,500 plus $2,500 for Practitioner and Master Practitioner audio recordings and digital class manuals.
Dilts/NLPU Practitioner and Master Practitioner Foundation Skills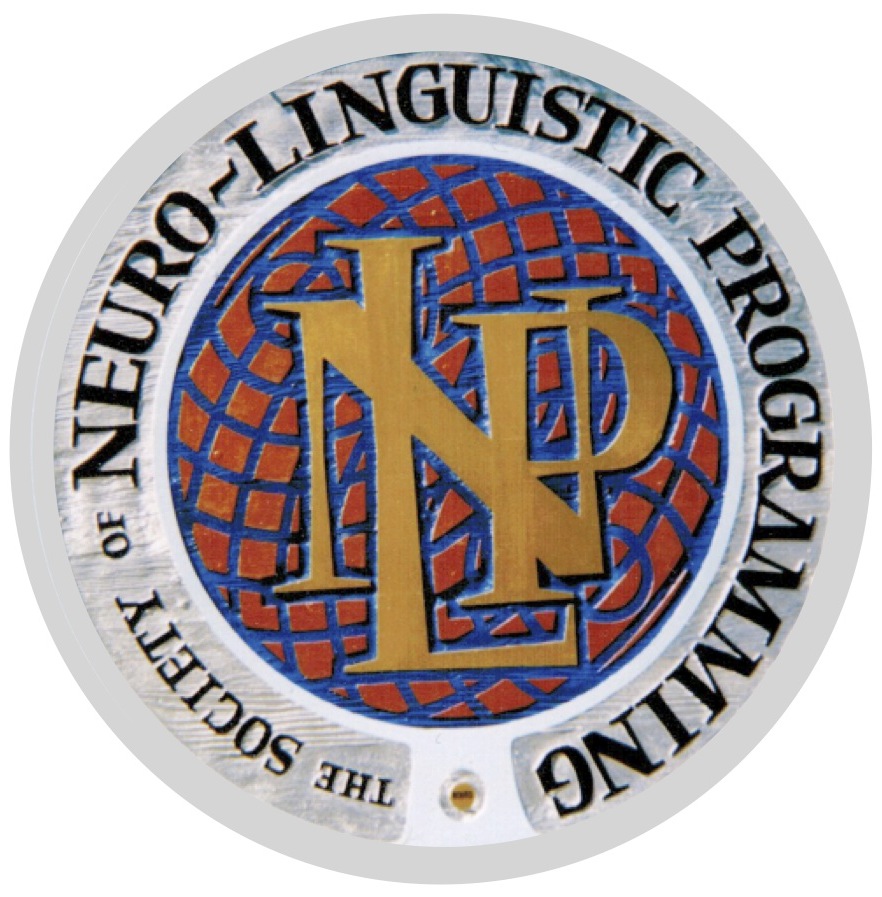 On-Line Self-Paced Courses
Learn virtually with
Robert Dilts
and
Judith DeLozier
as your NLP trainers via this on-line, self-paced program. It is a fun, educational two-part series which includes 90 to 100 hours of video recordings and interactive learning games, along with selected written material and self-assessments.
To welcome and prepare this summer's participants, we are happy to extend a
50% discount
for one or both on-line programs.
NLPU 101 Practitioner Foundation Skills - $930 Try it for Free
NLPU 201 Master Practitioner Foundation Skills - $950
NLPU 101 and 201 are on-line
'Certificate of Achievement Courses'
and include an
NLPU Certificate signed by Robert Dilts
.
Register Now for NLPU101
Register Now for NLPU201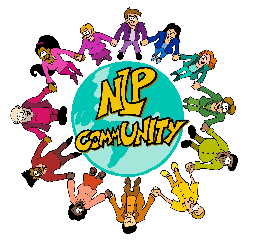 Neuro-Linguistic Programming
40-Year Anniversary Community Unity Celebration!
Robert Dilts, Judith DeLozier and Special Guests
Welcome and Invite All NLP Community Members
to Celebrate NLP Success and Achievement,
International Presence and NLP Potential
As We Re-Imagine the World
Dilts Strategy Group, in partnership with NLP University and the NLP Community Unity Project will certify participants at the NLP 40 Year Celebration in Success Factor Modeling™.
Join the community at the
University of California in Santa Cruz, California August 16-24 ⁓ Assembly 2 PM
. The
Celebration and Certification
are
Prerequisite-Free!
Residential Price:
$3,100.
Affiliates are invited to being a group and enjoy discounted fees.
REGISTER TODAY!

To Attend the Celebration ENROLL ONLINE or DOWNLOAD FORM

Sign up HERE to Receive Information and Updates

Get Additional information HERE

Check with Celebration Organizer Teresa Epstein for space availability:
Email TeresaNLP@aol.com Telephone (831) 336-3457


Thanks to Antonio Meza for the NLP Community logo design.
JUST RELEASED
Robert's Newest Book
Success Factor Modeling Volume I
Next Generation Entrepreneurship Live Your Dreams and Create a Better World through Your Business

This book is for people who are willing to make a conscious decision to become more passionate, purposeful and creative, and to learn to become a
"Next Generation Entrepreneur
."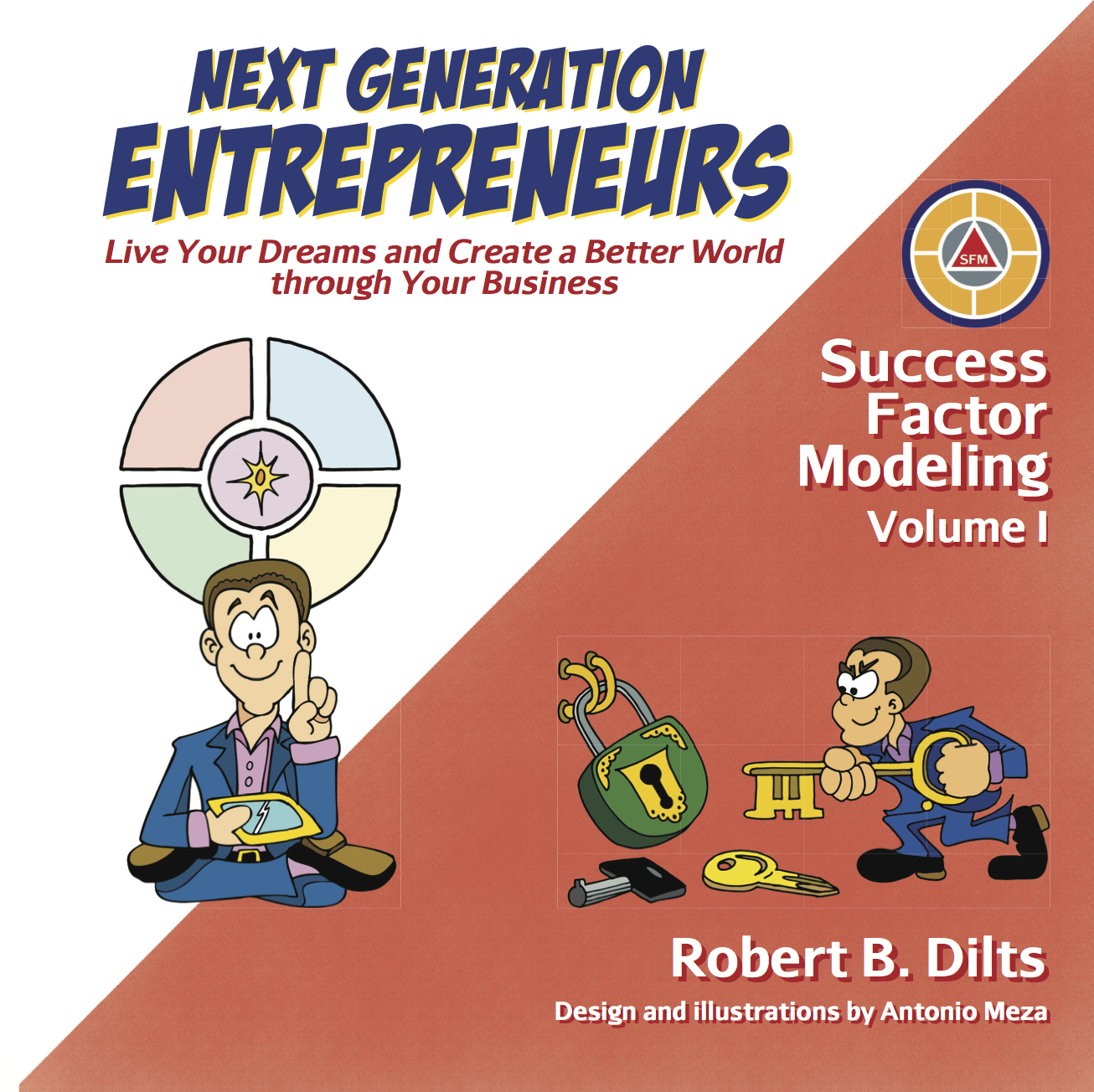 Order Your Copy Now at a Special Introductory Price
NOW AVAILABLE FOR DOWNLOAD
Robert and Deborah's Next Generation NLP Audio Recordings
The Inner Game
: Develop your "Inner Game" so that you can coordinate it with your "Outer Game" and find a place where your actions flow with a type of effortless excellence that is called, "playing in the zone."
Holding Difficult Feelings
: Learn an exercise which will help you discover and apply the resources you need to stay present and hold difficult feelings that may arise and take you out of the present.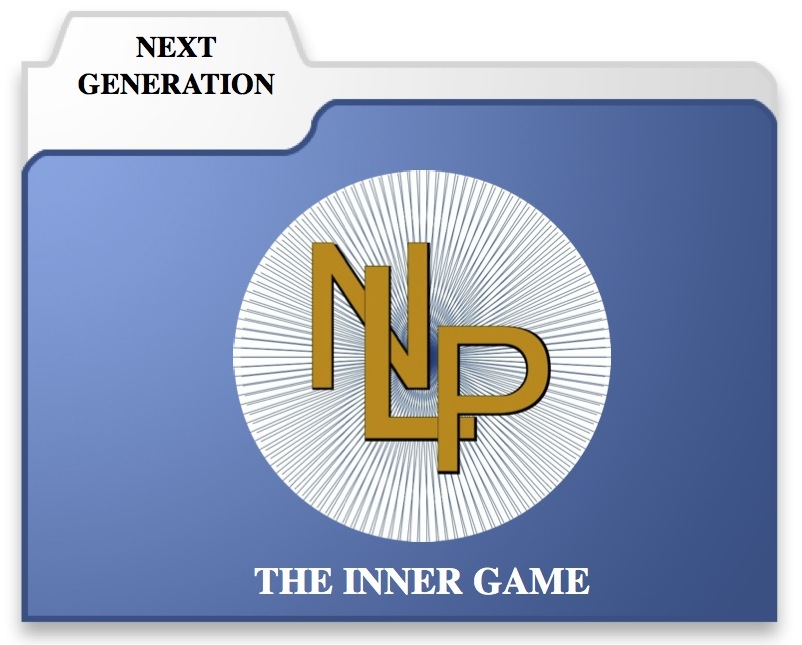 Find them at Journey to Genius
NEW LEADERSHIP DVD
This
DVD
contains a complete
2-day seminar
presented by
Robert B Dilts
in front of a live audience. He describes the skills and practices that will help us to confront the challenges of crisis and change while remaining centered and in our
"inner zone of excellence"
and connected with something beyond our egos.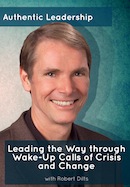 Leading the Way through the Wake-Up Calls of Crisis and Change.
2 disks: 7 hours and 39 minutes of new material.
Purchase now from Journey to Genius

NLP MAGAZINE FOR MOBILE DEVICES
Get the latest issue of NLP Magazine FREE and receive a Complimentary Trial Subscription! Download the NLP Magazine App and tap the Subscribe button to begin Your FREE TRIAL. The latest issue features an article by Robert on Alpha Leadership.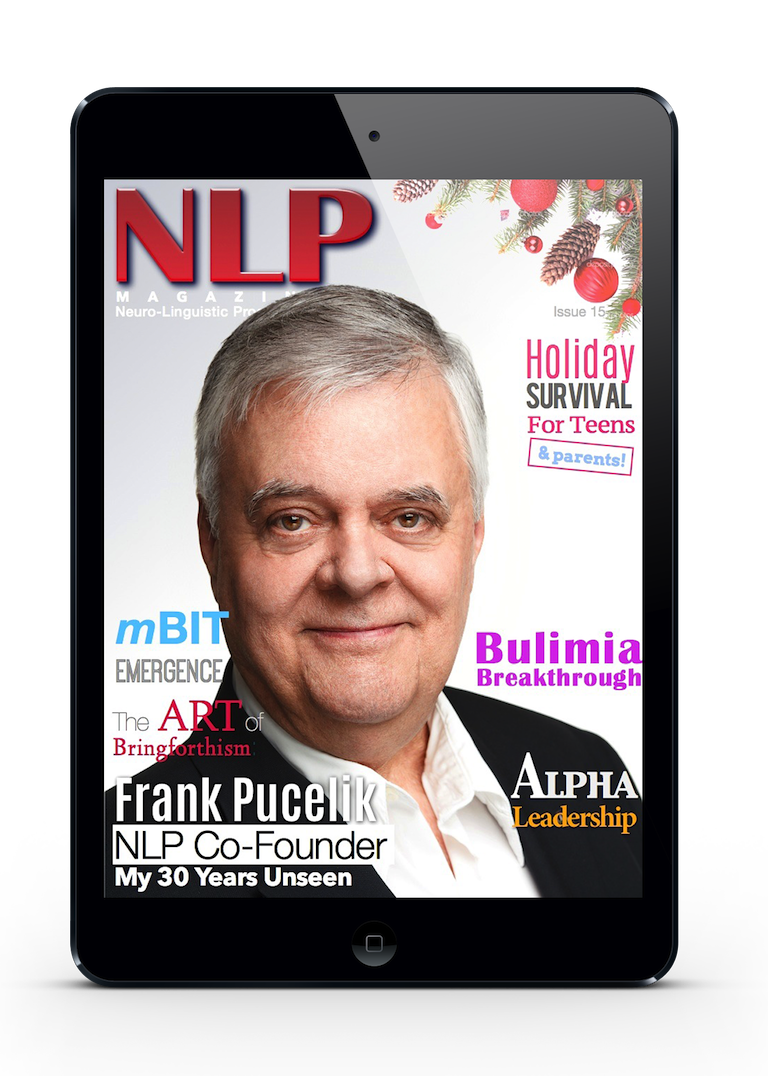 Available for:
Apple iOS
Google Android