Be Part of the Next Generation of NLP:
NLP Practitioner Certification July 21 - August 3

NLP Trainer and Consultancy Certification July 21 - August 5

NLP Master Practitioner Certification August 12 - 25

NLP Master Trainer Certification August 15 - 27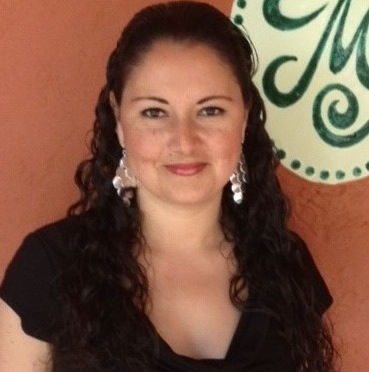 Saludos a todos los participantes de habla hispana
¡NLP University les da la más cordial bienvenida y con gusto los respalda para que vengan este verano!
Para ti, que deseas asistir,
Susana Domínguez
estará ofreciendo
apoyo en Español
dentro de la
Certificación en Entrenamiento
, del
21 de Julio al 5 de Agosto de 2014.
Este apoyo en Español consiste en la traducción escrita de ideas principales que podrás leer de manera simultánea al curso, asesorías adicionales, y la realización de tus prácticas y evaluación en Español; sin embargo, no se trata de traducción simultánea oral, por lo que es necesario que tengas un cierto nivel de comprensión del Inglés para asistir.
Susana también estará respaldando un grupo de Hispanos en la
Certificación de Practitioner
, del
21 de Julio al 3 de Agosto, 2014.
Para mayor información: susananlp@hotmail.com
Teléfono celular de México: (443) 186 5076
NLP PRIZE - March 2014
NLPU Supports the International NLP Community
We are all happy to award
Fazal Mabood
from Pakistan access to the new
Dilts/NLPU 201 Master Practitioner Foundation Skills.
Fazal will learn NLP from the Developers
Robert Dilts
and
Judith DeLozier
through on-line, self-paced lessons. He will enjoy 50-60 hours of Videos, Learning Games, Selected Readings, Self-Assessments and more fascinating interactive learning opportunities.
Upon completing the lessons,
Fazal Mabood
will receive the Dilts/NLPU
Certificate of Completion
signed by Robert Dilts.
Everyone is welcome to join us at NLPU in Santa Cruz this summer, and everyone is welcome to participate from anywhere in the world by enrolling in our on-line courses at www.NLPU.com:
NLPU 101 Practitioner Foundation Skills ....... $930. Try it for Free
NLPU 201 Master Practitioner Foundation Skills ........ $950.

Fazal wins the prize because his determination to learn NLP from important NLP Developers is proven. He is already a Master Practitioner. Dilts/NLPU extends this award to Fazal, because we wish to eventually share the gift of
Next Generation NLP
with everyone in the NLP Community; and we are starting with Fazal who dreams to bring NLP to Pakistan.

"NLP is the best tool available in personal development.
I am very proud to be the part of the International NLP Community."

- FAZAL MABOOD


FELLOWSHIP PROGRAMME - NEW MODULE
Over the past month people from around the world have been coming together with Robert Dilts and Ian McDermott without needing to travel - and now you can, too. The Fellowship Programme offers ongoing, online access to each of its nine monthly modules. That means you can still join in. Module 1 focuses on Uniting Ego & Soul: Putting Ambition in the service of Mission. Module 2 Explores the space of opportunity within crisis and change will become available.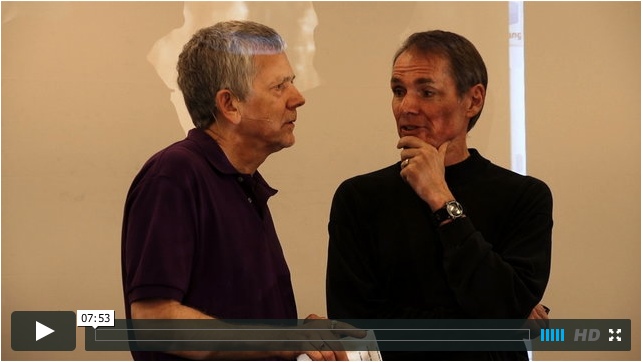 Learn More
Module 2 Start Date: April 18, 2014
Price: £895+VAT (£1074)
BOOK NOW

NEW LEADERSHIP DVD NOW AVAILABLE
This DVD contains a complete 2-day seminar presented by Robert B Dilts in front of a live audience. He describes the skills and practices that will help us to confront the challenges of crisis and change while remaining centered and in our "inner zone of excellence" and connected with something beyond the confines of our egos.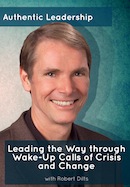 Leading the Way through the Wake-Up Calls of Crisis and Change.
2 disks: 7 hours and 39 minutes of new material.
Purchase now from Journey to Genius