Summer Program Schedule
Early Bird Discounts End April 30!
CONSCIOUS LEADERSHIP AND RESILIENCE (SFM™ 3) - AUGUST 7-16
SFM™ SILICON VALLEY LEARNING JOURNEY - AUGUST 17-18
INTRODUCTION TO SUCCESS FACTOR MODELING™ - AUGUST 5-6
Robert Dilts Invites You to Attend this Unique Summer Program
A Message From Teresa
Dear NLPU Trainers, Affiliates, Authorized Copyright Users, Friends, Community Members,
NLP University is taking a time-out from NLP Certifications for 2017, with plans for presenting updated NLP Certifications in 2018 and 2019, for the purpose of passing the torch to the next generation.
Robert, Judith and NLPU endorse our
DILTS/NLPU Affiliate Programs
for
2017 DILTS/NLPU Certifications
. View International Affiliate programs at
www.nlpu.com/NLPU_Affiliates.html
.
Robert will continue to expand the DILTS/NLPU limited copyright authorizations and Affiliates certifications with affiliated
Master Trainers
. Teresa will be developing an
NLP Community
website for NLP video archives and on-line trainings.
This summer, Robert will offer the third pillar of his
Success Factor Modeling™
work -
Conscious Leadership and Resilience
, from August 7-17 at UCSC. I endorse, support and encourage you all to participate in the
Conscious Leadership
program with Robert. For more information,
DiltsStrategyGroup.com
UCSC motto: Let there be light. Each shining star in the NLP Universe is important as we connect and evolve to shine our light brightly together.
With Love, Gratitude, Appreciation and Excitement for the future!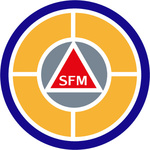 2017 Summer Program
August 5-18
University of California, Santa Cruz
The
Summer of 2017
will be devoted to the Dilts Strategy Group
Success Factor Modeling™ Conference.
CONSCIOUS LEADERSHIP AND RESILIENCE (SFM™ 3)
Orchestrating Innovation and Fitness for the Future with Robert Dilts
August 7-16
Are you
fit for the future
? The world is changing. How prepared are you to meet the
challenges
and seize the
opportunities
that lie ahead? How would you like the advantage of being able to use the
key skills and strategies
that today's most visionary and successful leaders are using?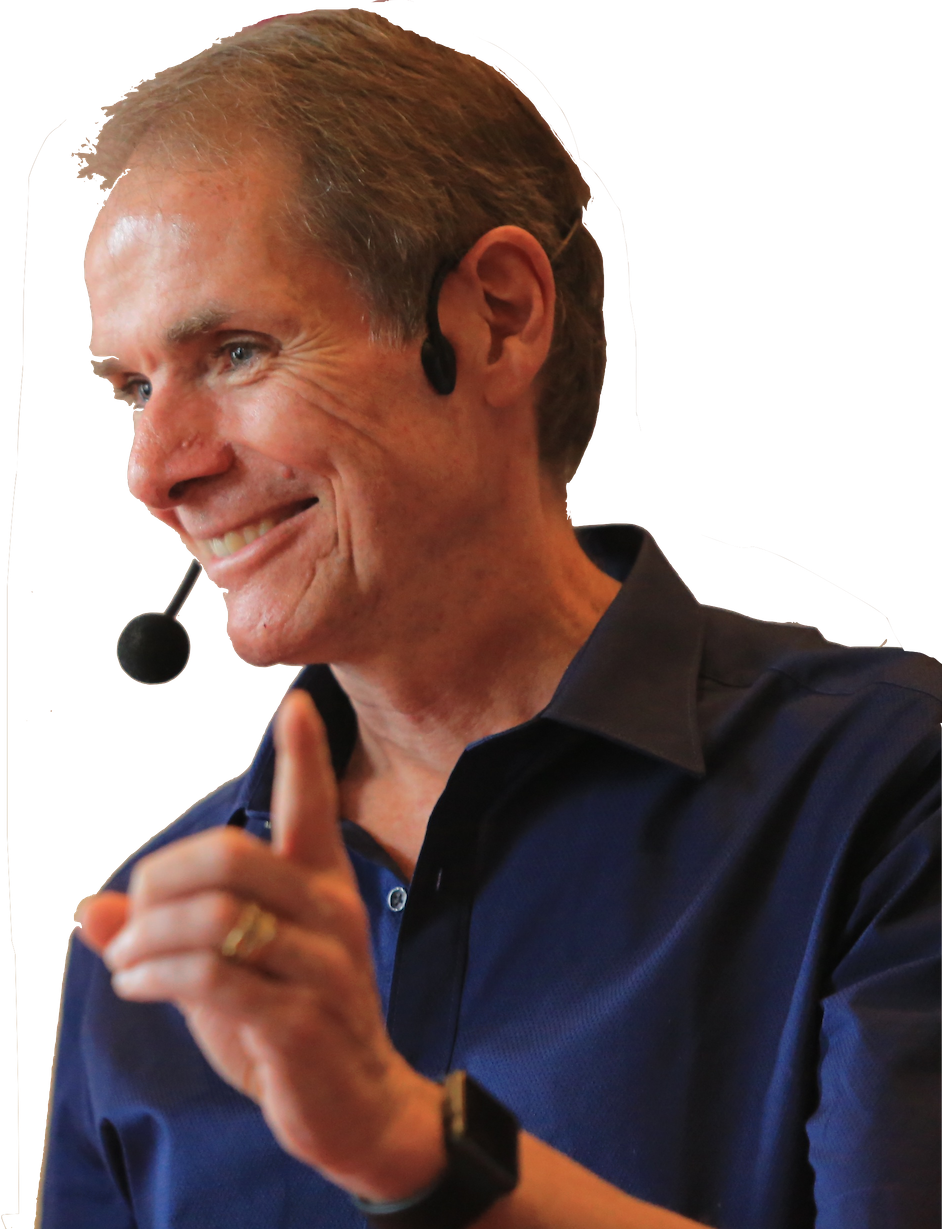 During this unique
10-day certification program
you will have the chance to learn how to accelerate
innovation
and enhance your
fitness for the future
. In this powerful culmination of Robert Dilts' application of
Success Factor Modeling™
to exceptional leaders and entrepreneurs, you will learn how to
empower, coach, share and stretch
yourself and others in order to create a
profitable
and
sustainable
venture. The program will be enriched by
Mastermind groups, interviews and panel discussion
with leaders from
Silicon Valley
as well as
Mindfulness sessions
. The program will also help you to discover how you can bring greater and more consistent
success
into your life.
This will be the
first and only time
this program will be given in
2017
. It is an exclusive opportunity to develop the key skills needed to be a more a
confident and conscious leader
and to share those skills with other leaders.
Click Here for Conscious Leadership Course Contents
EXTRA OPPORTUNITY: SFM™ SILICON VALLEY LEARNING JOURNEY
August 17-18
Experience conscious leadership and innovation in action with an additional two-day
SFM™ Silicon Valley Learning Journey
after the classroom training. See and hear the principles of
Success Factor Modeling™
as they apply to the
real-life companies
from which they were modeled. Discover the
trends, technologies, leaders and companies
who are creating the future today.
During the
Learning Journey
, we will visit companies, listen to lectures and interviews and participate in other activities. A more
detailed program
will be presented shortly.
PRE-TRAINING: INTRODUCTION TO SUCCESS FACTOR MODELING™
August 5-6
Never been to one of our programs before? Want to be sure you
get the most from your investment
in the 10-day
SFM™ Conscious Leadership and Resilience
training developed by
Robert Dilts
?
This pre-conference program will bring you up to speed on the most essential principles and skills of
Success Factor Modeling™
covered in
Next Generation Entrepreneurs (SFM™ 1)
and
Generative Collaboration (SFM™ 2)
. It is a unique opportunity to ensure your smooth integration into the existing community and to enrich your experience of the
Conscious Leadership (SFM™ 3)
program.
ENROLLMENT INFORMATION
---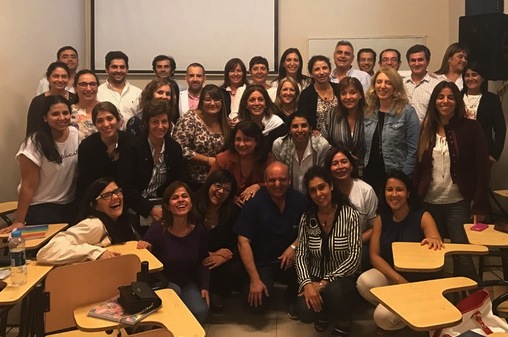 NLPU Affiliate Rody DeAngelis' Practitioner Certification
Tucumán, Argentina - March 17–December 15, 2017
NOW AVAILABLE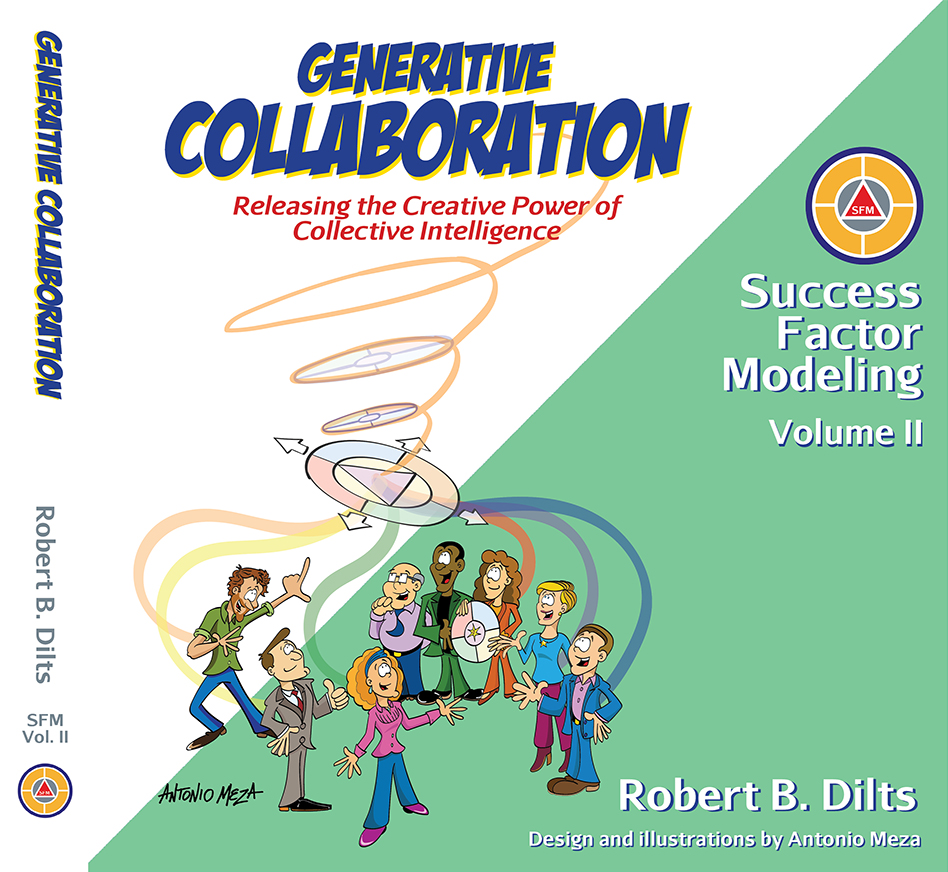 Generative Collaboration
is the second volume in Robert's
Success Factor Modeling series. Generative Collaboration
involves people working together to create or generate something new, surprising and beyond the capacities of any of the group members individually. Through
Generative Collaboration,
individuals are able to utilize their abilities to the fullest and discover and apply resources that they did not yet realize that they had. They draw new ideas and resources out of each other. Thus, the performance or output of the group as a whole is much greater than it would be if the individuals were working by themselves.
ORDER YOUR COPY NOW!
IN HONOR OF THE 40TH ANNIVERSARY OF NLP
SPECIAL PRICE ON ENCYCLOPEDIA OF SYSTEMIC NLP AND NLP NEW CODING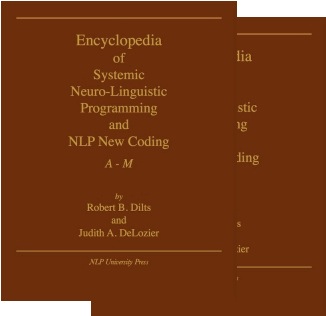 By Robert Dilts and Judith DeLozier
An authoritative and exhaustive reference work on the field
2 Hardcover Volumes - 1626 Pages
Regular Price: $395 SALE PRICE $275
Limited Time Opportunity!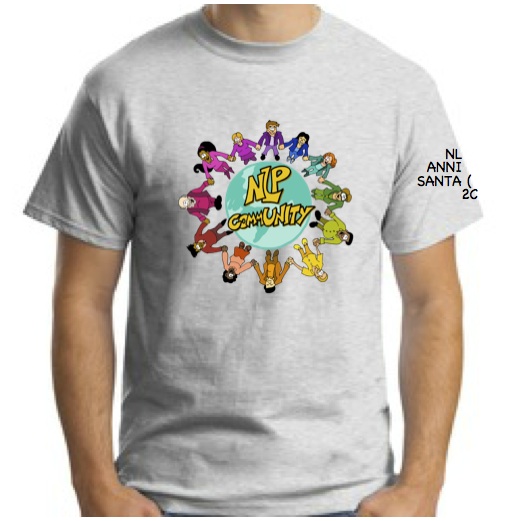 NLP Community T-Shirts
Large, X-Large and XX-Large Sizes Are Still Available for Purchase at JourneyToGenius.com

Special Price: $19 Plus Shipping
(Formerly $22)

SPECIAL PRICE
Next Generation Entrepreneurship:
Success Factor Modeling Volume I/b> Live Your Dreams and Create a Better World through Your Business
This book is for people who are willing to make a conscious decision to become more passionate, purposeful and creative, and to learn to become a
"Next Generation Entrepreneur
."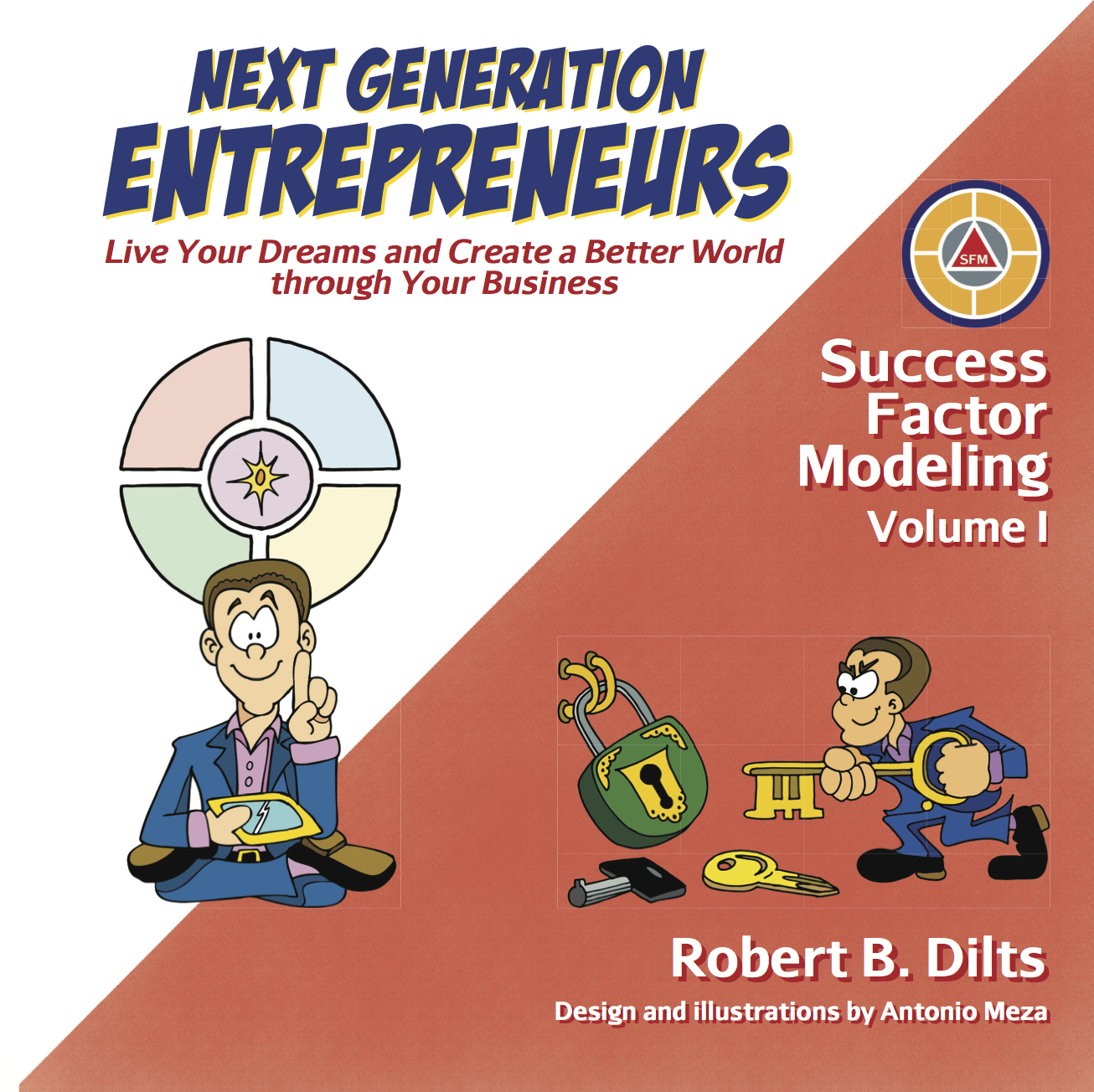 Order Your Copy Now
NOW AVAILABLE FOR DOWNLOAD
Robert and Deborah's Next Generation NLP Audio Recordings
The Inner Game
: Develop your "Inner Game" so that you can coordinate it with your "Outer Game" and find a place where your actions flow with a type of effortless excellence that is called, "playing in the zone."
Holding Difficult Feelings
: Learn an exercise which will help you discover and apply the resources you need to stay present and hold difficult feelings that may arise and take you out of the present.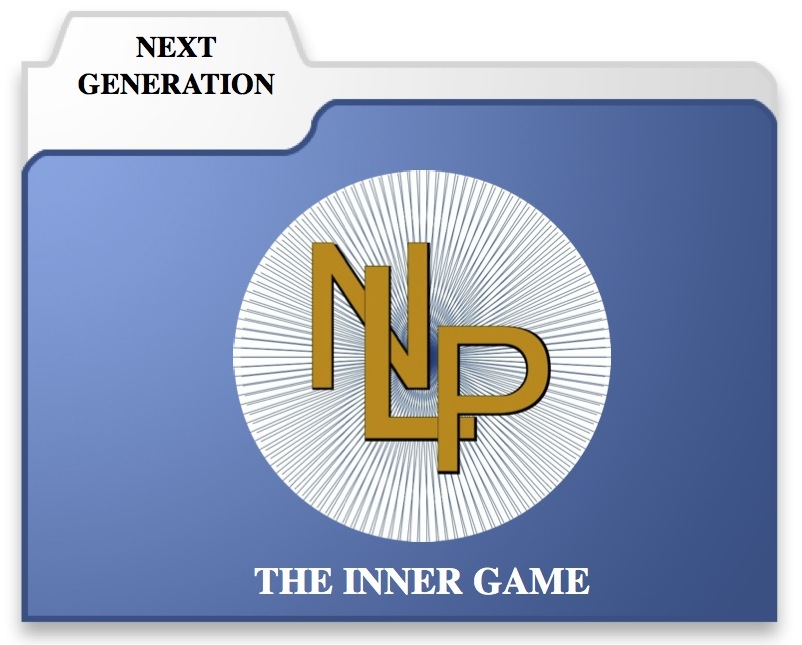 Find them at Journey to Genius
NEW LEADERSHIP DVD
This
DVD
contains a complete
2-day seminar
presented by
Robert B Dilts
in front of a live audience. He describes the skills and practices that will help us to confront the challenges of crisis and change while remaining centered and in our
"inner zone of excellence"
and connected with something beyond our egos.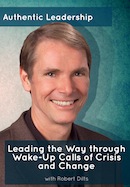 Leading the Way through the Wake-Up Calls of Crisis and Change.
2 disks: 7 hours and 39 minutes of new material.
Purchase now from Journey to Genius