-
The Bio of John Grinder.
John Grinder is a co-founder with Richard Bandler of the field of Neuro-Linguistic Programming. Having graduated from the University of San Francisco (USF) with a degree in psychology in the early 1960's, Grinder entered the United States military service where he served as a Green Beret in Europe during the Cold War. As a result of his gift for acquiring languages, he also spent time as an operative for a well known US intelligence agency. Upon returning to college in later 1960's, Grinder studied Linguistics, for which he received his Ph.D. from the University of California at San Diego.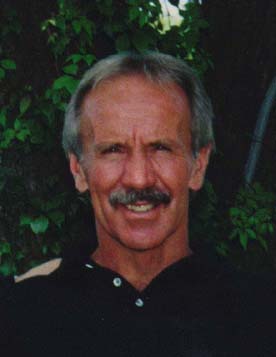 John Grinder
As a linguist, Grinder distinguished himself in the area of syntax, working within Noam Chomsky's theories of transformational grammar. After studying with cognitive science founder George Miller at Rockefeller University, Grinder was selected as a professor of linguistics at the newly founded University of California campus at Santa Cruz. His works in the area of linguistics include Guide to Transformational Grammar (co-authored with Suzette Elgin, Holt, Rinehart and Winston, Inc., 1973) and On Deletion Phenomena in English (Mouton & Co., 1972) and numerous articles.
At UC Santa Cruz Grinder met Richard Bandler, who was a student of psychology. Bandler began studying psychotherapy and invited Grinder to participate in his therapy groups. Grinder became fascinated with the linguistic patterns used by effective therapists, and in 1974 teamed up with Bandler to make a model, drawing from the theory of transformational grammar, of the language patterns used by Gestalt Therapy founder Fritz Perls, family therapist Virginia Satir and Hypnotherapist Milton H. Erickson. Over the next three years Grinder and Bandler continued to model the various cognitive behavioral patterns of these thereapists, which they published in their books The Structure of Magic Volumes I & II (1975, 1976), Patterns of the Hypnotic Techniques of Milton H. Erickson, Volumes I & II (1975, 1977) and Changing With Families (1976). These books became the foundation of Neuro-Linguistic Programming.
Grinder is a co-author of numerous other books on NLP and its applications, including Frogs Into Princes (1979), NLP Volume I (1980), Tranceformations (1981), Reframing (1982), Precision (1980), Turtles All The Way Down (1987) and Whispering in the Wind with Carmen Bostic St. Clair (2001).
In addition to his ability to identify and model complex patterns of language and behavior, Grinder is known for personal power and presence as a presenter and trainer. In recent years, Grinder has focused primarily on working as a consultant, applying NLP methods and principles in companies and organizations.
John Grinder
Quantum Leap
245 M Mt. Hermon Rd., #277
Scotts Valley, CA 95066

---
Comments or Problems
For information on Robert Dilts' products and services, please see Upcoming Seminars or Robert's Product Page or return to Home Page. If you have problems or comments concerning our WWW service, please send e-mail to the following address: michaelp@bowsprit.com.
This page, and all contents, are Copyright © 1998 by Robert Dilts., Santa Cruz, CA.