The Bio of Sid Jacobson.
Sid Jacobson is a well known NLP trainer and author. Jacobson is the director of the South Central Institute of NLP and conducts seminars throughout the U.S., and in Canada and Asia. He has written five books as well as many papers and articles on NLP. Sid holds a Ph.D. in Clinical Psychology and is considered to be an expert in the application of NLP to education and training, as well as psychotherapy and communication skills. His books include Meta-Cation Vols. I-, II & II (1983, 1986 & 1987) and Solution States (1997).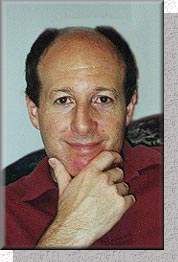 Sid Jacobson
---
Comments and Suggestions
For information on Robert Dilts' products and services, please see Upcoming Seminars or Robert's Product Page or return to Home Page. If you have problems or comments concerning our WWW service, please send e-mail to the following address: michaelp@bowsprit.com.
This page, and all contents, are Copyright © 2000 by Robert Dilts., Santa Cruz, CA.