The Dream Lives On
DILTS/NLPU PRACTITIONER CERTIFICATION WEBINAR
BEGINS AUGUST 6, 2020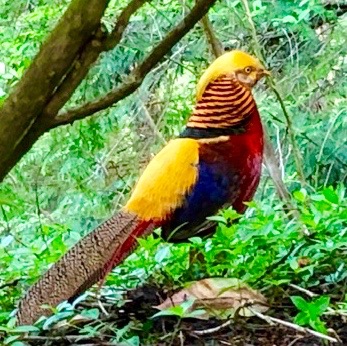 Tuition for English Program - $3,800 (Includes On-Line Foundation Skills Program)

Deposit of $1,500 due by July 1


Robert Dilts is creating a new
NLPU 100 Practitioner Certification Webinar
. The DILTS/NLPU community connects to the future with live-streaming via Zoom and YouTube combined with our video archives.
Enroll Now
DILTS/NLPU affiliates, associates and co-sponsors are invited to join the movement: we invite you to align with us to mentor and guide NLP Next Generation Practitioners.
Details will be announced on or before May 30th
.
Robert will begin live-streaming a new and improved Practitioner Certification on August 6, 2020.
We Are Together in Spirit Until We Can All Be Together "in Body" Again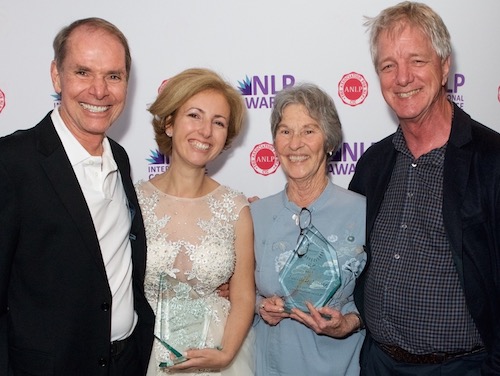 On May 18, we celebrate a year since our beloved Judy Delozier was awarded the NLP Lifetime Achievement Award - Life Contribution at the ANLP Conference in London. At the same ceremony I received the NLP Award in Education. Robert, Deborah and Stephen were also present.

I send you all, love and joy, Rita Alleluia
Holding Difficult Feelings
With Robert Dilts and Deborah Bacon Dilts
The worldwide crisis precipitated by the COVID-19 Pandemic has introduced challenges of many kinds. The emotional aspect of these challenges is often neglected, but can be just as damaging as their physical and economic components. Robert and Deborah have recorded a short video in which they share a practice they are personally using to survive the difficult feelings aroused by these difficult times.
Essentially, the practice they describe involves the following steps:
1. Recognizing (calibrating) the presence of a particular emotional state
2. Acknowledging the presence of the state without judgment
3. Holding the emotional state in an environment of "equanimity" (making space for it)
4. Understanding the emotional state and its function (positive intention)
5. Resourcing the emotional state by connecting it to other complementary emotions and states
6. Transforming or refining the expression of the emotional state to be more harmonious and productive with respect to its positive intention
7. Integrating the emotional state as a contributing part of a larger system
As a gift to you, Robert and Deborah would like to make the following, somewhat longer audio recording available free of cost.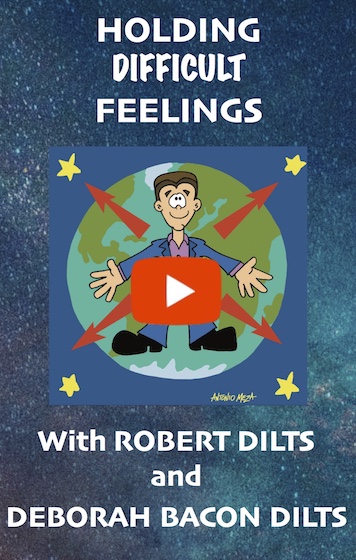 Click to Stream Robert's and Deborah's
Difficult Feelings Audio Recording for Free
Use the PROMO Code "COACH" at Checkout
---
NOTE: Use of this website implies consent to our Privacy Policy.
Please consult the Policy when accessing the site.
Live Your Dreams and Create a Better World through Your Business! This book is for people who are willing to make a conscious decision to become more passionate, purposeful and creative, and to learn to become a
"Next Generation Entrepreneur
."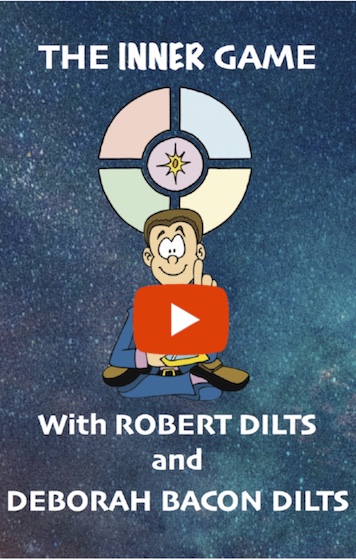 Stream It Here