NLPU Faculty and Staff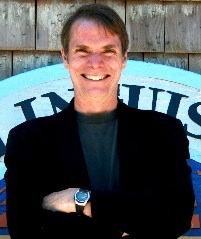 Robert Dilts has been a developer, author, trainer and consultant in the field of Neuro-Linguistic Programming (NLP) - a model of human behavior, learning and communication - since its creation in 1975 by John Grinder and Richard Bandler. A long time student and colleague of both Grinder and Bandler, Robert also studied personally with Milton H. Erickson M.D. and Gregory Bateson. In addition to spearheading the applications of NLP in the areas of education, creativity, health, and leadership, his personal contributions to the field of NLP include much of the seminal work on the NLP techniques of Strategies and Belief Systems, and the development of what has become known as 'Systemic NLP.'

Click here for full biography.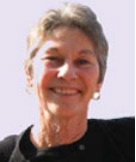 Judith DeLozier, a leader in the field of Neuro-Linguistic Programming, has been a trainer, co-developer and designer of training programs since 1975. A member of John Grinder and Richard Bandler's original group of students, Judith has made fundamental contributions to the development of numerous NLP models and processes, including he fundamental NLP technique of Reframing. A student of Milton Erickson, Judith modeled his tracking strategy for creating and utilizing trance states and metaphors. In the book Turtles All the Way Down: Prerequisites to Personal Genius (1987), which she co-authored with John Grinder, Judith explored the interrelationships between NLP and the threads of culture, community, art, aesthetics and epistemology. The result of this work was the creation of 'NLP New Coding.'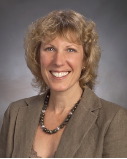 Deborah Bacon Dilts is a trainer in Psychosynthesis, Relaxation Therapy, Gabrielle Roth's 5 Rhythms&reg and Richard Moss' transformational and spiritual work. She lives in France where she has also worked as a professional interpreter for trainers and teachers in the personal growth field for almost 20 years. She also shares a home in California with her husband, Robert. Deborah has been working with Robert since 2005 to create programs blending NLP with movement and transpersonal approaches.

Teresa Epstein has been the coordinator of NLP University since its foundation in 1991. Teresa was the wife of late NLP trainer and developer Todd Epstein, and an early acquaintance of Richard Bandler. Teresa attended the University of California at Santa Cruz, where she earned her degree in Environmental Planning and Public Policy and was one of the first people to be awarded the Environmental Studies degree.
Guest Faculty
Our guest faculty will provide you with an exceptional opportunity to experience the diversity of styles with which NLP skills may be expertly applied. New trainers are invited each year. Each has made significant contributions to the field of NLP.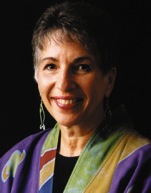 Among the instructors who will be joining us this summer is: Suzi Smith, NLP trainer and co-founder of Anchor Point and the NLP World Health Community with Robert.