A Message From Robert in Greece
Join Robert In Santa Cruz For a Summer of Generative Change
August 6 - 24, 2018
Generative Consulting Certification Program
and Conference on Generative Change
Sponsored by Dilts Strategy Group


Dear NLP Community, Here at NLP University, we are in the process of Imagineering an exciting and sustainable future for NLPU - one that is aligned with our mission to "Create a World to Which People Want to Belong" and in service to the International NLP Community. Our intention is to continue to support individuals, institutes and the global NLP community far, far into the future.

After 25 years of presenting our Dilts/NLPU summer programs at the University of California in Santa Cruz, we are taking 2017 and 2018 as sabbatical years. We've been using this sabbatical time to look ahead and brainstorm great possibilities for the future of NLPU, our Affiliates, Authorized Copyright Users and the larger field of NLP. We'll be back at the University of California Santa Cruz campus in August 2019.

We are happy to announce that Dilts/NLPU will present our Master Trainer, Facilitator and Transformational Entrepreneur Certification in August 2019. Also, plans are underway for developing an NLPU Apprenticeship and Mentoring Project, to be unveiled in the near future.

In order to better support our evolution, we envision having new NLP Trainers teaching at NLPU in 2019. We will sponsor an NLPU Master Practitioner program in August 2019 presented by several new NLPU Training staff alongside our experienced and talented training faculty. We will be announcing the details of our 2019 schedule and putting enrollment forms online soon. Look to this website in late March of this year for 2019 dates and plan to make your reservations early. Class size is limited.

Over the years, Dilts/NLPU has been blessed to attract and build a truly international community that is diverse, inclusive, open-hearted, supportive and creative. Wonderful people from all over the world gather at NLPU each summer to meet each other and to acquire and deepen their NLP skills in our unique learning culture. We are currently challenging ourselves to find ways to serve more of the community in a more comprehensive and sustainable way. As we reflect upon what makes NLPU unique and special, we believe that it's first and foremost the particular quality of standards that we maintain in support of our mission to provide a complete education in NLP. This is supported by the exceptional curriculum, faculty, culture and community that we have built over the past two and half decades. We plan for NLPU to continue to be a major source of support for the entire NLP community, helping to collectively grow and evolve through modeling, innovation and new developments.

For NLPU, as an organization, our purpose is maturing and expanding, and we are excited to be creating our Apprenticeship and Mentoring Project for the next generation of top-level NLP Trainers - people who are qualified to teach future generations of NLP enthusiasts. We envision that NLPU will continue to be a place where people meet from around the world to uphold the high standards NLPU represents and to innovate and support the future of the field.

In addition to being back at UCSC in August 2019 with the latest versions of the Master Trainer and Master Practitioner Programs, we are planning some innovative new programs and projects such as:


Copyright authorization and project affiliation for Dilts/NLPU Trainer and Consultancy Certification
Apprenticeship and Mentoring Training Project for International Trainers/Consultants
Master Trainer MasterMind Group
NLPCommunity.org Website that publishes and archives International NLP Training Videos
For this summer 2018, Robert will be putting on another special
Success Factor Modeling
residential program at UCSC that will qualify participants for IAGC certification in
Generative Consulting
. This will be followed by the first
International Conference on Success Factor Modeling and Generative Change
co-sponsored by
IAGC
(the International Association for Generative Change) and
DSG
(the Dilts Strategy Group). Dates for the
Generative Consulting Certification Program and International IAGC/DSG Conference
are August 6-24, 2018. Please visit the
Dilts Strategy Group Website
for details about contents and enrollment.
We will continue to keep you informed about these programs and our future developments and provide more details in coming weeks and months.
Best Wishes for Peace, Light and Love in 2018!
- Robert Dilts, NLPU Director, and Teresa Epstein, NLPU Coordinator

NLP GLOBAL CONGRESS
May 25-27, 2018
Putrajaya International Convention Center (P.I.C.C), Malaysia
CONGRESS BACKGROUND
NLP is now in its fourth decade as a field of study and has evolved considerably since its beginnings in the mid 1970's. There is no better time than now for all generations of NLP around the world to congregate and meet one another at one place, share and spread their insightful knowledge & wisdom and unite as a
Holon
. It is our greatest passion to create such a platform every 2 years globally in order to ensure that these lights of knowledge pass on continuously to future generations.
OUR PURPOSE
We see the NLP masters, speakers, trainers and practitioners as light carriers: they are like fire flies, scattered all over the world, spreading the knowledge of NLP in different areas and fields. This congress shall call upon them every 2 years, providing a home where they can congregate and meet one another, and share their warmth and brightness of light (wisdom) which will illuminate (enlighten) the world.
OUR VISION
Enriching people in all aspects of their life by sharing and applying the knowledge of NLP.
OUR SPEAKERS
Judith DeLozier (USA), Frank Pucelik (USA), Suzi Smith (USA), Dr. Sid Jacobson (USA), Dr. Michael Hall (USA), Nick Leforce (USA), Dr. Richard Bolstad (New Zealand), Wilson Chen (Taiwan), Valent Lee (Hong Kong and China), Clement Thai (Malaysia), Dr. Rangana Rupavi Choudhuri (India)
Register here: http://nlpcongress.com/sign-up/

Organized by EMR ACADEMY SDN BHD
3-1 Jalan Sentosa Villa 1/1, Taman Sentosa Villa
43000 Kajang, Selangor, Malaysia
Toll-free: 1-700-81-7225
Hotline: +6017-322-2900 / +6016-980-0857
Chinese Line: +603-8736-6666 / +6019-345-2255

Live Your Dreams and Create a Better World through Your Business! This book is for people who are willing to make a conscious decision to become more passionate, purposeful and creative, and to learn to become a
"Next Generation Entrepreneur
."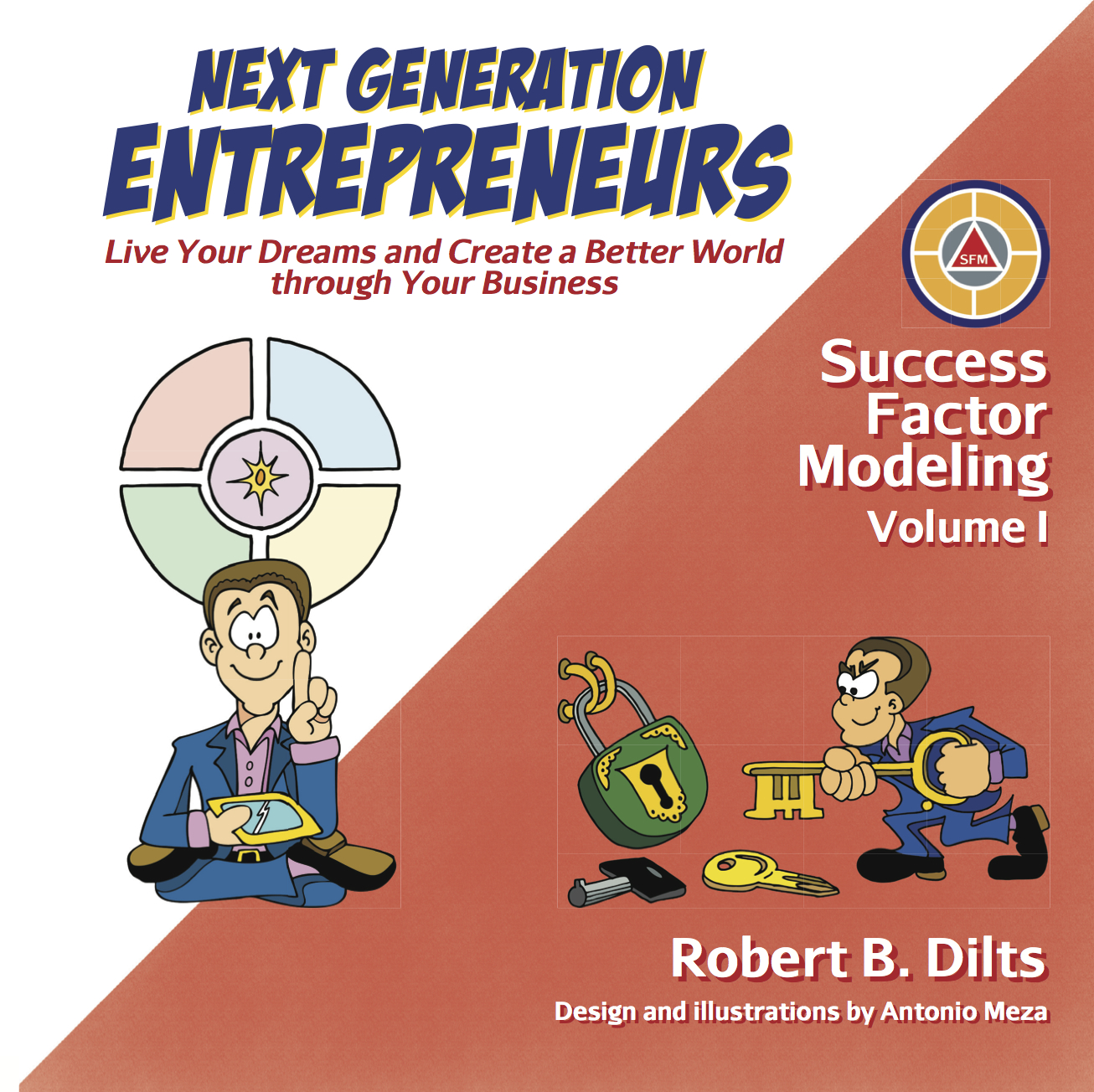 Order a Copy Here
Generative Collaboration
is the second volume in Robert's
Success Factor Modeling series. Generative Collaboration
involves people working together to create or generate something new, surprising and beyond the capacities of any of the group members individually. Through
Generative Collaboration,
individuals are able to utilize their abilities to the fullest and discover and apply resources that they did not yet realize that they had. They draw new ideas and resources out of each other. Thus, the performance or output of the group as a whole is much greater than it would be if the individuals were working by themselves.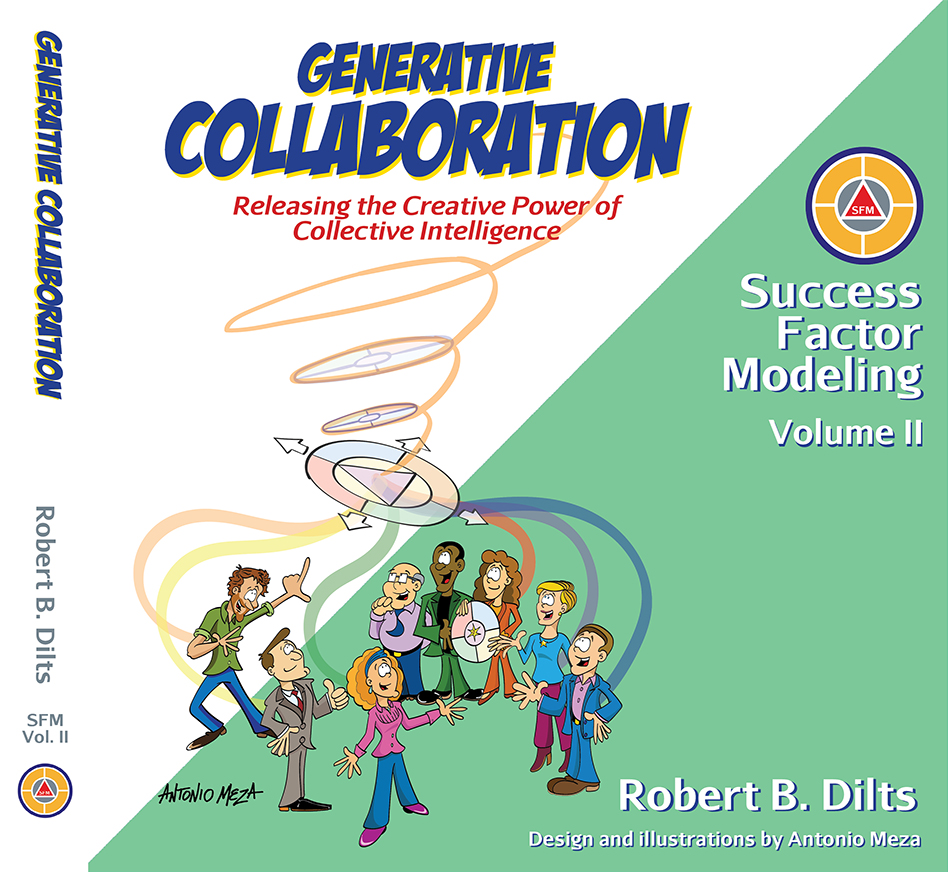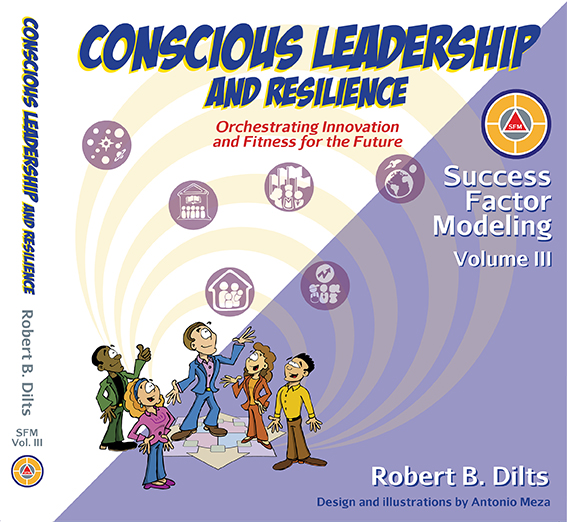 Order a Copy Here