International Multicultural Trainers
Judith Delozier, Suzi Smith, Robbie Steinhouse
Tim and Kris Hallbom and Judith Lowe will join
Robert Dilts in Santa Cruz This Summer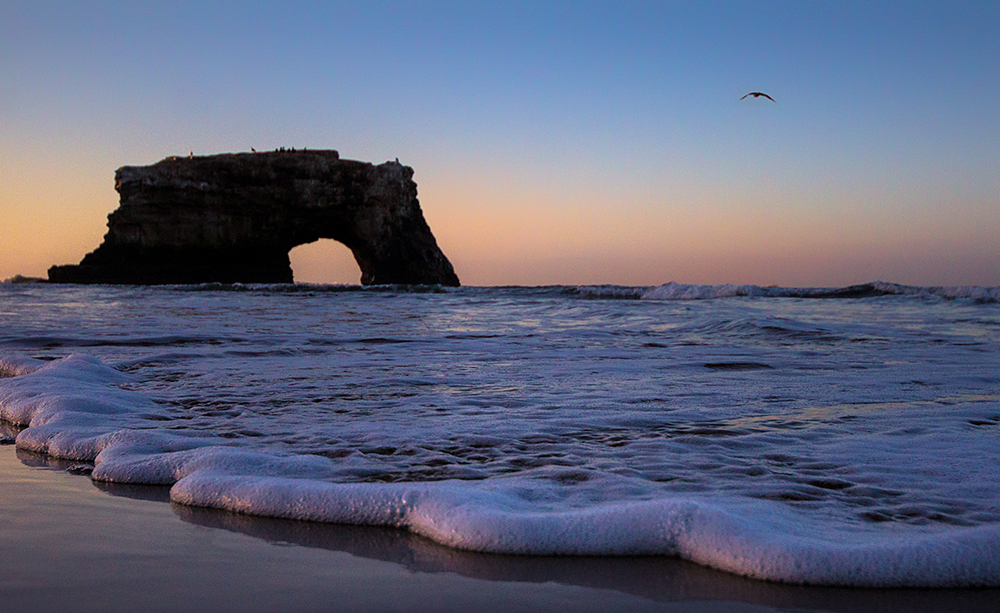 We send the NLP Community our
warmest wishes
for a year filled with
New Beginnings, Passion, Prosperity
and
Generativity.
- NLP University International and Robert Dilts
NLPU INTERNATIONAL
2019 SUMMER PROGRAMS
NLPU
is back as
NLPU International!
Our updated name reflects our expanded vision for NLP University in the international community.
ROBERT DILTS
will present
NLP Master Trainer, Facilitator, Transformational Entrepreneur Certification August 4–15, 2019.
This program is a key part of the
NLP University Authorization Package and Affiliation Project Pathway: http://www.nlpu.com/NLPU_AuthAffilPath.html.
NLPU International will sponsor an
NLP Master Practitioner program August 4–17
presented by talented Adjunct Faculty and new NLPU International Trainer Affiliates. Plan and make your reservations early. Class size is limited.
NLPU is a place where people from around the world gather to learn quality NLP. NLPU International keeps high standards, promotes innovation and supports the future of the field.
Join the evolution! Happy New Year 2019! TeresaNLP@aol.com


LIFETIME CONTRIBUTION AWARD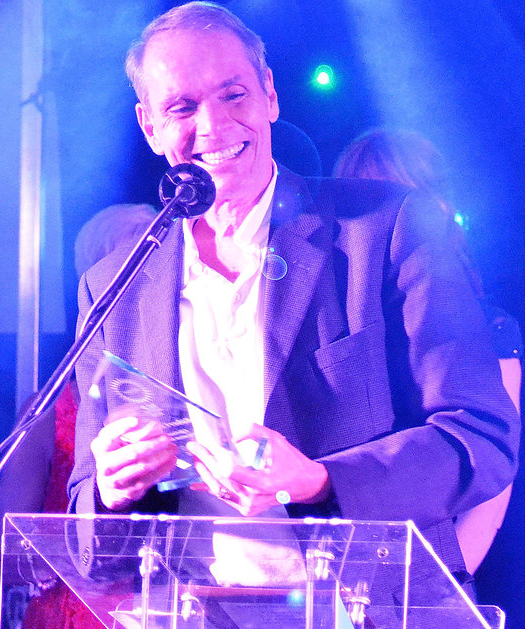 DILTS/NLPU INTERNATIONAL PROUDLY ANNOUNCES ITS 2019 SCHEDULE
NLPUI 700

August 4–15
Total Residential Price: $6,160
Tuition Only: $4,700
Deposit: $3,000
Prerequisites: NLP Trainer and Master Practitioner Certifications*
Reserve your place early. Class size is limited.
ENROLL NOW
NLPUI 200

August 4-17
Total Residential Price: $5,625
Tuition Only: $3,900
Deposit: $2,800
Prerequisite: NLP Practitioner Certification*
ENROLL NOW
August 10–17
Total Residential Price: $3,000
Tuition Only: $1,950 Prerequisite: NLP Master Practitioner Certification*
Update your NLP Skills to include the latest developments in Next Generation NLP.
ENROLL NOW
NLPUI 550

Master Practitioner Independent Studies for NLP Trainers
August 4–17
Total Residential Price: $4,225
Tuition Only: $2,500
Deposit: $2,500
Prerequisite: NLP Master Practitioner Certification*
Special Invitation for research and modeling Project Development:
Observe Robert Dilts and the other NLPU International Trainers at Master Practitioner class while developing your project. Consult with peers, colleagues and NLPU International faculty as a member of the 2019 International learning community.
Please apply by informing us about your project.
ENROLL NOW
*Complete your prerequisites at a NLPU Affiliated program.


NLPU Trainers: inquire and apply for a MP Resource Assistant position.

The University of California at Santa Cruz Residential Package includes: Training tuition fee, class manual, assessment and certification, private accommodations, meals and more. Participants live on campus in 4 bedroom apartments with people of the same gender.

Enrollment forms are due as soon as possible please. Deposits are due by March 15 / Balance due June 4. Class size is limited. Contact Teresa: teresanlp@aol.com.

NLPU International will be offering the Trainer and Consultancy Certification in August 2020.

We are proud to announce that several DILTS/NLPU Affiliates will be presenting the DILTS/NLP University International © Trainer and Consultancy Certification (NLPUI 400) at various locations in 2019:

---
NOTE: Use of this website implies consent to our Privacy Policy.
Please consult the Policy when accessing the site.
Live Your Dreams and Create a Better World through Your Business! This book is for people who are willing to make a conscious decision to become more passionate, purposeful and creative, and to learn to become a
"Next Generation Entrepreneur
."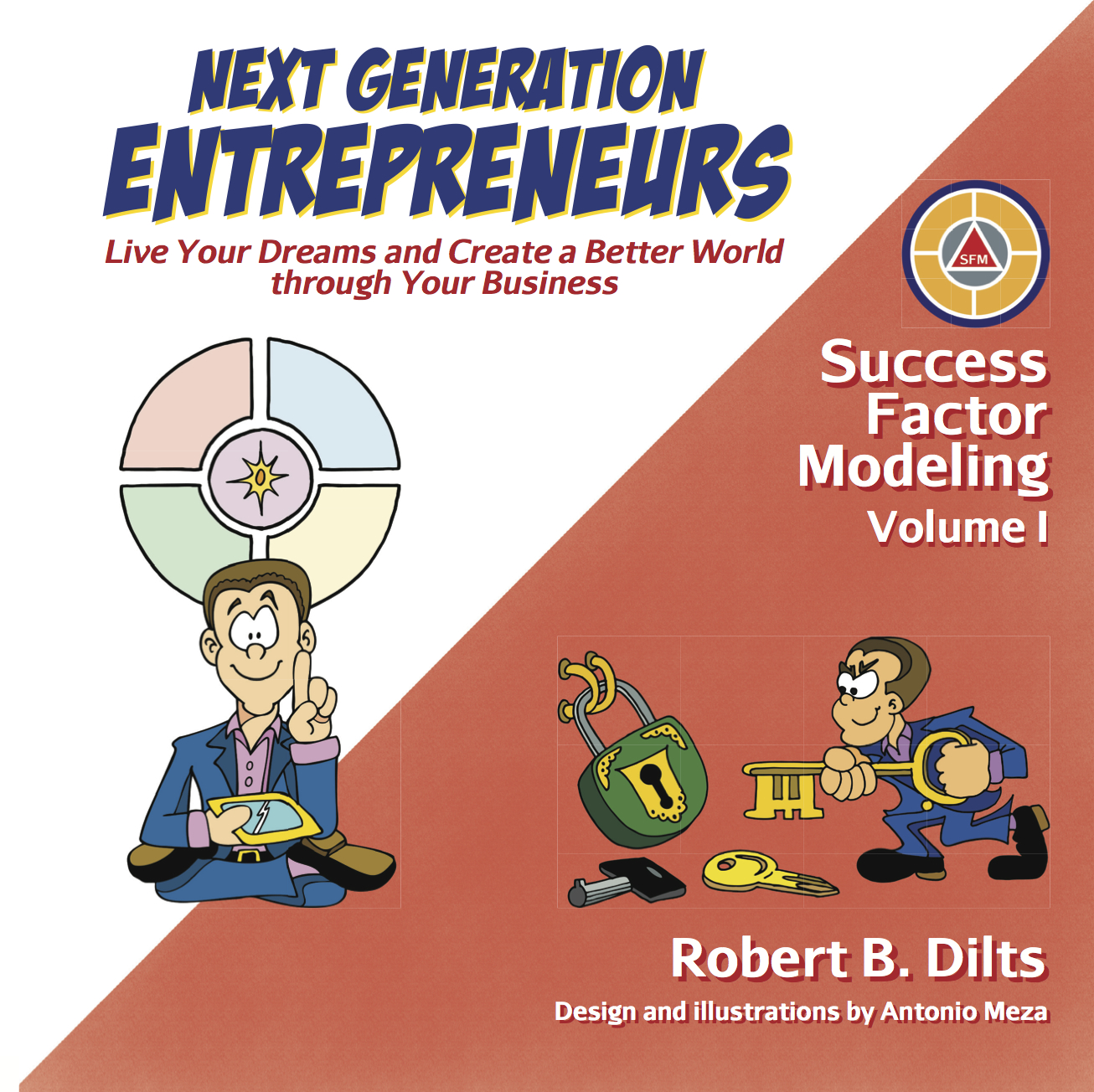 Order a Copy Here
Generative Collaboration
is the second volume in Robert's
Success Factor Modeling series. Generative Collaboration
involves people working together to create or generate something new, surprising and beyond the capacities of any of the group members individually. Through
Generative Collaboration,
individuals are able to utilize their abilities to the fullest and discover and apply resources that they did not yet realize that they had. They draw new ideas and resources out of each other. Thus, the performance or output of the group as a whole is much greater than it would be if the individuals were working by themselves.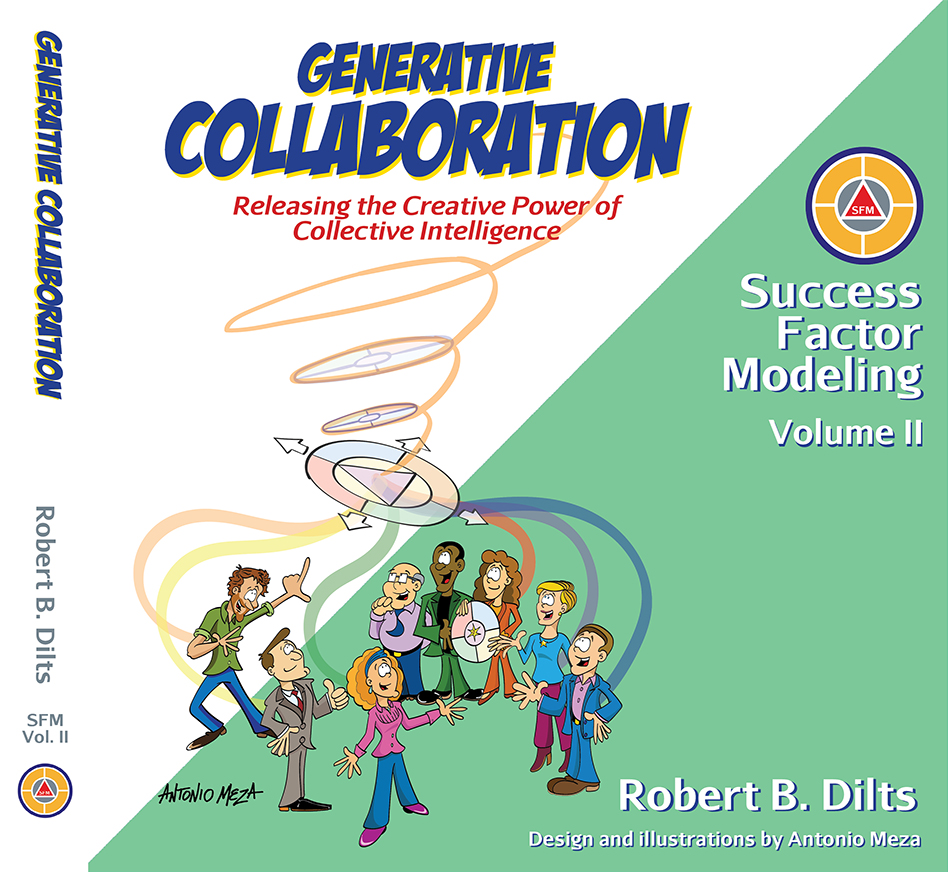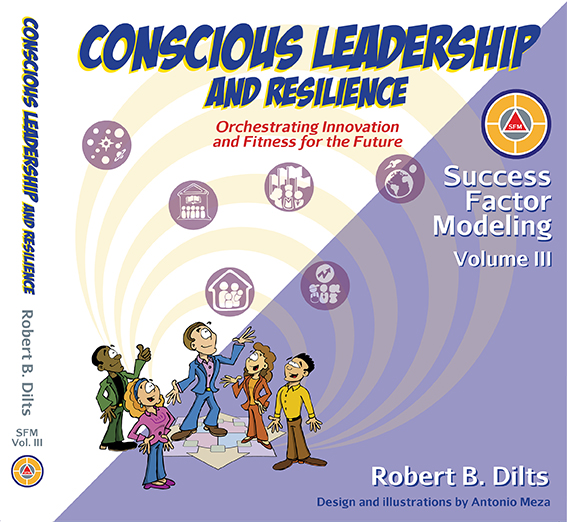 Order a Copy Here