About Robert Dilts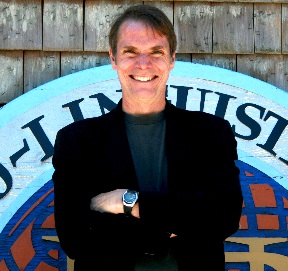 Recognized internationally as one of the foremost developers, trainers and practitioners of Neuro-Lingustic Programming (What is NLP?), Robert has done consulting and training throughout the world to a wide variety of professional groups and organizations. He has lectured extensively on NLP, making presentations and giving keynote addresses for distinguished academic institutions and major corporations around the world.
Robert is also the author of 19 books, several monographs and over 2 dozen articles on NLP, including The Encyclopedia of Systemic Euro-Linguistic Programming and NLP New Coding, (co-authored with Judith DeLozier), The Hero's Journey: a Voyage of Discovery (co-authored with Stephen Gilligan) and, more recently, NLP II: The Next Generation (co-authored with Judith DeLozier and Deborah Bacon Dilts). Robert's other publications are listed here.
Robert's current itinerary of lectures, seminars and workshops is available on line. Please contact him using the link provided on this website to inquire about upcoming events in your area or to arrange to sponsor an event.
More information on Robert's background and contributions to the field of NLP can be found here.