Neuro-Linguistic Programming 40-Year Anniversary Community Unity Celebration!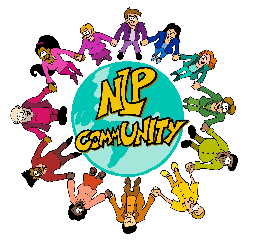 Robert Dilts, Judith DeLozier and Special Guests
Welcome and Invite All NLP Community Members
to Celebrate NLP Success and Achievement,
International Presence and NLP Potential
As We Re-Imagine the World
Dilts Strategy Group, in partnership with NLP University and the NLP Community Unity Project will certify participants at the NLP 40 Year Celebration in Success Factor Modeling™.
Join the community at the University of California in Santa Cruz, California August 16-24 ⁓ Assembly 2 PM.
Enrollment is OPEN. You are welcome to enroll any time before June 16!
Reserve your option TODAY by contacting Teresanlp@aol.com 831-336-3457

Click Here for Directions to the Event!


The
NLP 40 YearAnniversary Community Unity Celebration
will focus on methods and strategies for promoting collective intelligence, cultural intelligence and generative collaboration. These skills will be applied to creating "game changing" applications of NLP to new areas hat make a positive difference int he world. Together we can discover the future that is waiting to be created through us and align for mutually beneficial success!
Dilts Strategy Group: Success Factor Modeling™ Certification
is included in the NLP Celebration! Robert is currently finishing his three-volume book on
Success Factor Modeling™
. Distilled from 40 years of experience collaborating with and studying high successful people, Robert's new work presents the key success factors for living your dreams and making a better world through your business, releasing the power of collective intelligence and enhancing resilience through leadership. The next generation of NLP practitioners, trainers and developers will gain exponentially by learning and applying the new skills and models Robert has assembled.
FULL COURSE DESCRIPTION
Become a Founding Member and Benefactor of NLPCommunity.org
The NLP Community Celebration is also an opportunity to launch the
NLPCommunity.org Website
. The site will be a virtual home for the field of NLP and the members of the international NLP community. In cooperation with with developers and trainers from other NLP institutes, we will clarify the vision, mission and plans for the site and begin to populate it with contributions from community members who attend the celebration. In unison, we will send out a call to the entire international community to join the founding members and support
NLPCommunity.org
.
The Celebration and Certification are Prerequisite-Free!
Residential Price $3,100.
Affiliates are invited to bring a group and enjoy discounted fees.
Check with Celebration Organizer Teresa Epstein for space availability:
Email TeresaNLP@aol.com Telephone (831) 336-3457
NLP 40th Anniversary Community Unity Project Slides
Download Slides HERE
Thanks to Antonio Meza for the NLP Community logo design.